Voting Process:
- I will make a new poll in the "Ride of the Month" forum where all registered members with 50+ posts will be allowed to vote.
- The poll will be left open until the 29th/30th(depending on the month) of the month. It will be closed after this date.
- In order to cast a vote you must have a minimum of 50 posts.
- The poll will include a picture and mods list of the nominee's vehicle.
- Do not post who you voted for.
- Just like the nomination process, in the voting you may NOT vote for yourself.
- Campaigning is NOT allowed anywhere on the board during the voting process, BUT you can put a link on your signature.
- The winner of ROTM will be awarded the "Ride of the Month" title for the following month along with a banner on top of the site.
Award Process:
- The Winner will also have their car appear on the EJ8Squad Banner for that Month.
- If there is only one valid nomination, then there will not be a voting stage and the nominee will be titled "Ride of the Month".
- You will also be given the sweet Orange color on your s/n to alert others of your recognition.
PLEASE NOTE:
Failure to follow these rules will result in the removal of the nominated car from the competition and there are NO exceptions. "I didn't know that" is not an acceptable excuse! That's why we made these rules. If something isn't clear, please ask an Administrator or Moderator and we would be glad to assist!
ohvtec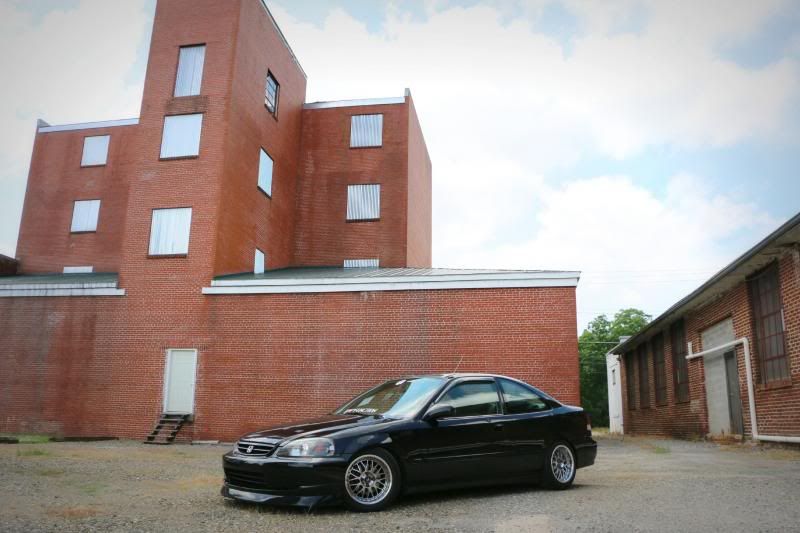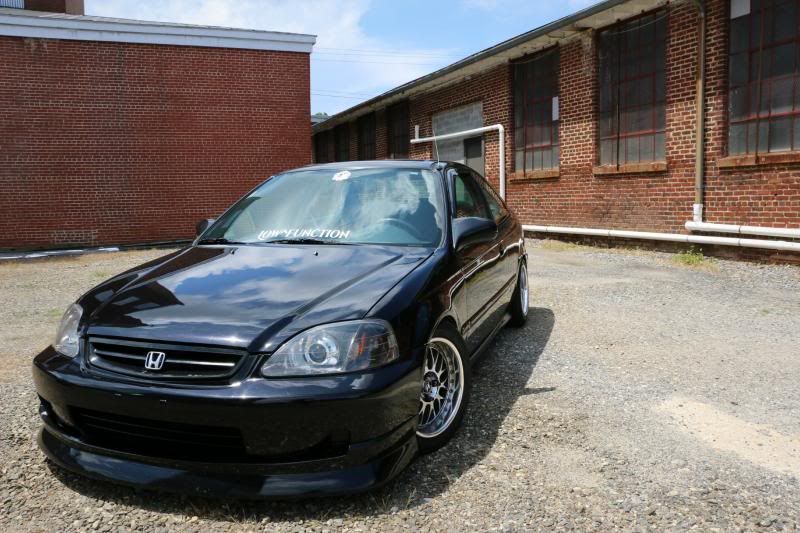 ENGINE:
D16y8
NGK spark plugs and wires
PWJDM Whale Intake
Painted Yellow Valve Cover
Yonaka Exhaust
EXTERIOR:
Chargespeed Lip
Paint matched side skirts
All tint removed
Window Visors
Debadged
CTR Replica gunmetal Headlights
Retrofitted Headlights
6K HIDS
"Get Mad ILDS" license plate frame
INTERIOR:
PWJDM red stitching shift boot
Skunk2 dual bend shifter
OEM Gsr Shift knob
Broadway mirror
Pioneer deck
LED dome lights
SUSPENSION/WHEELS:
Works VSXX - 15x7.5 +36 F, 15x8 +29 R
205/50/15 Falken Zeix 912
Function and Form Type 1 coilovers
Gsr rear sway bar
Front strut bar
Rear strut bar
Muteki purple lug nuts
sohcvtec91hatch
Engine & Transmission
00 spec B16b
00 spec LSD CTR transmission
JC FAB custom 4-1 header w/ 2.5" v-band
Full 2.5" exhaust
Custom 3" intake with v-stack
MSD plug wires
Hondata intake gasket
AEM fuel rail
Comp Clutch ultra light flywheel
Comp Clutch stage 2 clutch
Fixated Fasteners gold engine/trans kits
Tucked wire harness
Tucked cruise control
Deleted AC/PS
Suspension & Brakes
Koni/GC with custom 1" extended top hats
550f 500r springs (going stiffer next year)
Buddy Club front camber kit
SPC rear camber kit
Suspension Techniques front and rear sway bars
S2k front brake upgrade with EBC yellowstuff pads
Integra rear disc swap with EBC blank rotors and yellowstuff pads (In process of swap)
1"master cylinder upgrade
Tucked brake lines.
Wheels & Tires
16×7 et 35 WedsSport RS5 Superstreet
Powder coated high gloss clear over raw blasted finish
225/45 r16 Dunlop Direzza ZII's
Interior
Sparco R 325 steering wheel
NRG Rose Gold QR/short hub
K Tuned short shifter
Custom CNC solid brass knob
DCA Garage door panel inserts, shift boot, e-brake boot, arm rest cover all done in STATÜS fabric with bronze stitching
Exterior
Factory Cypress Green Pearl
Green Tiger Digital Camo wrapped hood
Paint matched Mugen replica lip and side skirts
Depo yellow fog lights
99-00 taillight swap
Fixated Fasteners bumper quick release
1996 EJ6 Sedan |
Build Thread
|
Squad Decals
|
Premium Membership
|
Squad Lanyards
CRAZY
HYPE!!!
|

HOT WHEELS