Okay fellas lets see what your all time favorite super car is. The thread is OPEN for pics, specs, history of the car, etc etc.
Mines wound have to be the...
Pagani Zonda Cinque Roadster
Price of £1.3-million/US$2 million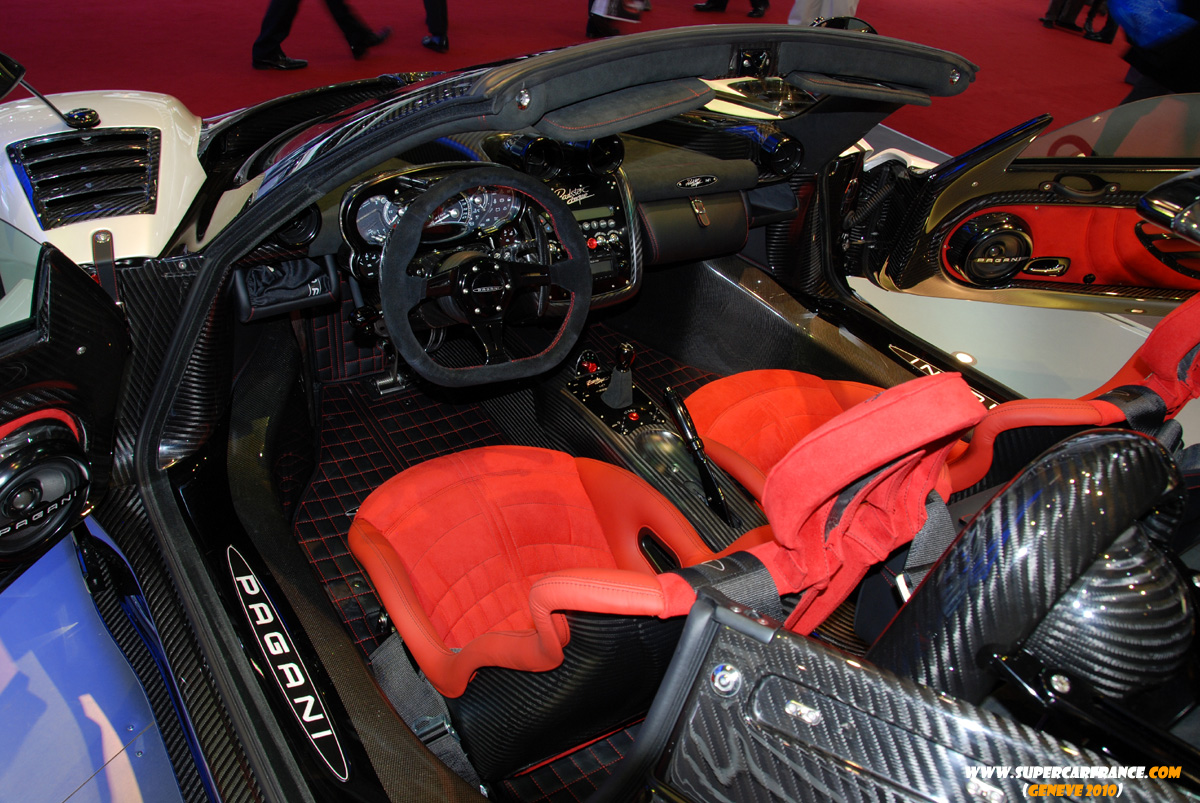 Technical Specifications:
- Mercedes Benz AMG engine, Power: 678 hp, Torque: 780 Nm
- Carbon-titanium monocoque
- ECU, Traction control, ABS by Bosch Engineering
- Inconel/titanium exhaust system coated with ceramic
- Suspensions in magnesium and titanium
- Cima sequential gearbox (6 speed), robotized
by Automac enginnering
- APP monolitic wheels forged in aluminium and magnesium
- Size: front 9x19 – rear 12,5x20
- Pirelli PZero tyres. Size: front 255/35/19 - rear 335/30/20
- Pagani leather/carbon fibre racing seats
- Brembo brakes in carbo-ceramic self ventilated
with hydraulic servo brake
- Size: front 380x34 mm, monolitic 6 piston caliper;
rear 380x34 mm,monolitic 4 piston caliper
- Dry weight 1.210 kg
- Weight distribution in driving condition: 47% front, 53% rear
- Acceleration: 0-100 Km in 3.4 sec., 0-200 in 9.6 sec.
- Braking: 100-0 km in 2.1 sec., 200-0 km 4.3 sec.
- Maximum side acceleration: 1,45 G (with road tyres)
- Downforce at 300 kph: 750 kg
••••Bags are for the weak, drive it how you park it!!

"Static All Day"

, it's a lifestyle!••••