So I have been looking for a new ride for a while, and 2 weekends ago I finally made my mind up on what I wanted. Ever since then I have been talking about the vehicle I wanted, but had it set in my mind that I couldn't afford a new vehicle right now. Yesterday I went with my mother to have her new car serviced at the dealership, and after her car was finished we went to look at the vehicle I wanted just to browse. I found one that I loved and took it for a test drive. The test drive was awesome and I loved the vehicle even more. The salesman asked if I wanted to get some quotes on it, and I was hesitant at first, but they worked out an awesome deal and I had to jump on it. So here is my black 2013 Jeep Wrangler 4x4: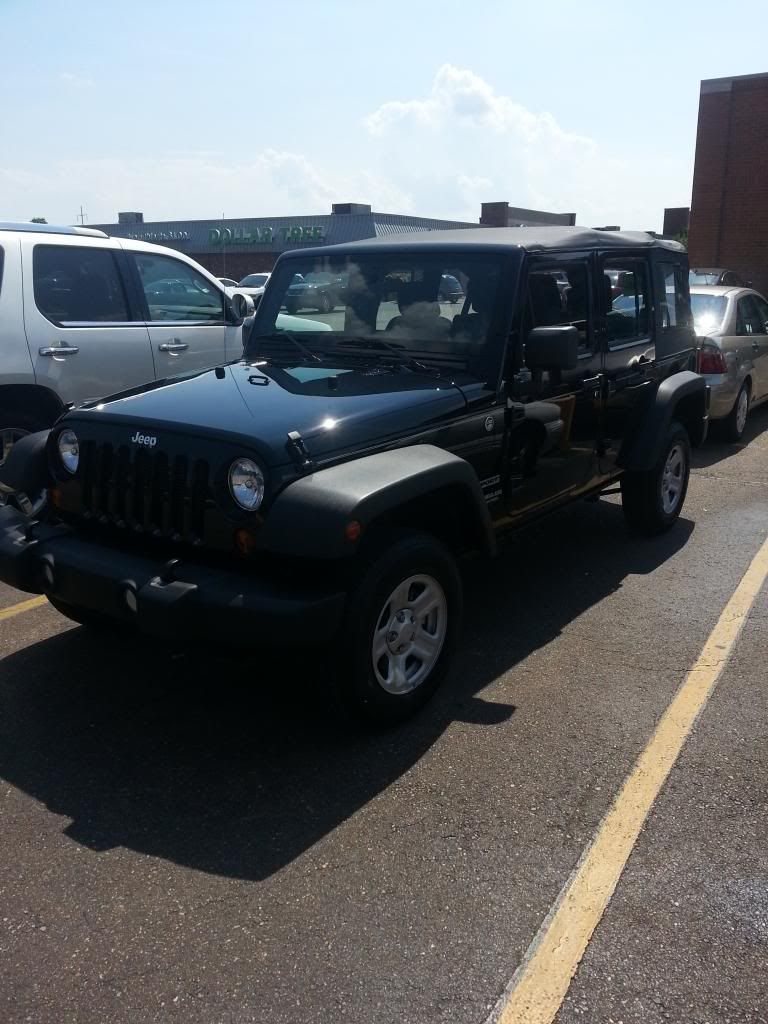 I will be taking my EJ8 sometime next week or next weekend to drop off to the dealership to trade. They gave me way more than I expected on it. I hate having to get rid of it since it was my first car, but it needs a good amount of work just to keep it running.
Once I get a few things squared away with, I will be purchasing a few things for the new ride
.... build thread to come soon.