Thread Rating:
240sx value vs. actual pricing
Welcome to the world of RWD cars...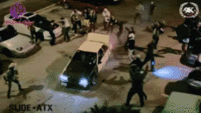 Oh yeah, that's how it goes with a lot of the popular cars. BMW E30's, Mercedes Benz 190E's, EF/EG/EK chassis Civics, drift platforms, etc.

Then you have the Toyota 4runners, buy it for $9,000 and put 100k miles on it, then turn around and sell it for $9,000 again.

I remember the days when I could find a '69 Camaro for $1,000. Not anymore.

Cute Girl Aficionado. Honda Basher. Traditionalist. 27 Years Old. Mafia Stylus 893.261.6669. 性交の雌犬はお金を得る
Retired: This means I am not part of; or even vaguely interested in, your scenes, fads, meets, etc.
Users browsing this thread: 1 Guest(s)