Post: #11
11-16-2011 03:17 AM
I agree. Lol. I love most things she does. But she certainly has her moments
Post: #12
11-16-2011 11:41 AM
1 car shows
2 people that build cars just for car shows
3 mustangs lol
4 people that cant ever find time to do things but can play xbox for 10hr a day
5 the cast of race gas $12.50gal and going up
6 the fact than when i run race gas no one wants to race, but if im not on race gas every one and the mom wants to race
7 work changed me from 5 8hour days to 4 10hr day yet they still want me to work 5 days
8 fads, not with just cars, but cars have alot of them
9 most honda owners
10 texas weather, over the last month it has went from 30*s to 80*s to 40* to 70* up and down wtf if its gana get cold just get cold and stop *F*%#@* n with me lmao
EJ8#339 "Its just a Honda" Daily 378WHP and still 30MPG low boost
pump gas, 500+whp on c16 SOLD!
1995 240sx 349whp @ 15psi,2j swap in the works
Post: #13
11-16-2011 12:03 PM
Post: #14
11-16-2011 12:52 PM
(This post was last modified: 11-16-2011 12:53 PM by Excalibur35.)
1. People that chew loudly. AHHHHHH pisses me off
2. Staggered offset wheels on a FWD car.
3. Customers that think they can do my job better than I can.
4. When my girlfriend expects me to remember when and where she is babysitting.
5. When people ask questions during movies.
6. When people talk about the movie during the movie and still explain what's going on wrong.
7. Sluts.
8. People that act ghetto/poor but then you find out they leave in a really nice house with nice parents.
9. Bad drivers. Seriously people, know the rules of the road.
10. When I get overcharged or charged for something I didn't buy, even if it's only like $.25. It's more principal to me than money, but damn it I will say something. You can bank on that.
Post: #15
11-16-2011 01:02 PM
1. people who dis respect your gf/fiance/wifey
2. people who never reply to a text because they think something else, idc if its a no, just effing answer!
3. fake bitches
4. people who say they'll help and back out day of
5. car issues
6. dirty car
7. noob toobers on COD
8. copy cats
9. theives
10. arguing over nothing
Post: #16
11-16-2011 03:31 PM
Lol. I <3 most of these.
agagag
by
FuzzyBlanket
, on Flickr
(06-11-2011 02:26 PM)

BIGhebrew Wrote: Well. It's carved out of illegal whale bone in Italy. They only make 1200 a year. They cost 12 billion leera or about 45000 dollars. You can help yourself to the j lines but don't dare touch the bbs
Post: #17
11-16-2011 03:48 PM
<3 you too hahahahahahahaa
Post: #18
11-16-2011 04:30 PM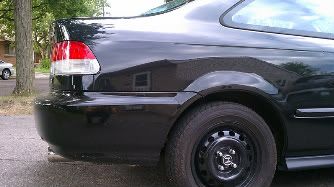 MINNESNOWTA - Intro thread w/ all my car
pix!
Post: #19
11-16-2011 04:34 PM
Hahaha no, I just have an eagle eye for that kind of stuff. It's terrible, I know lol.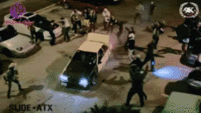 Post: #20
11-16-2011 04:35 PM
and #11 people that paint steelies or stock wheels
EJ8#339 "Its just a Honda" Daily 378WHP and still 30MPG low boost
pump gas, 500+whp on c16 SOLD!
1995 240sx 349whp @ 15psi,2j swap in the works
User(s) browsing this thread: 1 Guest(s)
Powered By
MyBB
, © 2002-2015
MyBB Group
.