01-11-2011, 03:44 AM (This post was last modified: 01-11-2011, 04:16 AM by BEAR_times.)
The dual bend style was the standard found in late model manual transmission Integras. My car came stock with a single bend. I knew it was time to upgrade to a short throw shifter, but I was unsure about what style I should choose. I ended up doing quite a bit of research in order to increase my knowledge about the difference. I realized dual bend shift levers are very popular among the Honda community. I was curious why. Anyway, I was lucky enough to find some great information that answered my question about ergonomic difference.
Here is a diagram that was pmed to me by db1st of honda-tech. I hope it proves useful.
I never wanted an Integra shifter, so I didn't really look into details for swapping to an oem shift lever. Warning: Integra shift levers are not plug and play with civics according to my knowledge. The transition can be made, but it does require some additional steps.
Left to Right: MFactory, 94-01 Integra, and 00-01 Integra type-R. According to my sources, the only difference found in the ITR lever is the finish.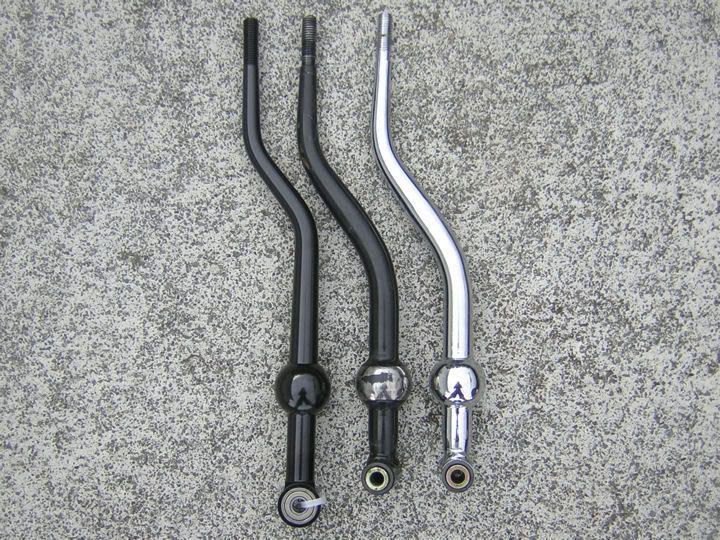 Please feel free to contribute to this thread.
I live in Milpitas!