**pg2 New Pics** DragonBao_Z's EJ8 Pics
Post: #12
06-02-2010 01:06 PM
I thought about those depo head lights but was afraid of that. Once u decided to wash the bay your gonna wonder why you waited so long ha ha. Car like awesome
EJ8 Family Guy member #6
"Tap,Snap or Nap" You pick!
Post: #13
06-02-2010 03:38 PM
(06-02-2010 12:28 PM)

jonazdc Wrote: haha, any pics of when it was riced out?
No pics right now.. unless I fix my old laptop. I had a Wings West W-Type front lip with clear ion blue projector headlights and a ricer muffler and some neon lights that I put in front of the grill and some blue led washer nozzle lights... If only my old laptop work cause those pics are on there.
Post: #14
06-02-2010 04:28 PM
2000 Milano Red EJ8
MR Crew #10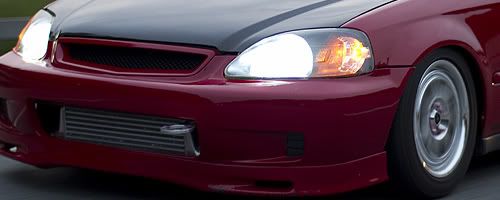 EricSchuelke l
My LS/V-T Build
(11-10-2010 05:59 PM)

NightCat Wrote: a lot of us on here "build" our cars....wtf do you really think we do with it? do I drive my 400hp honda to the grocery store and back...
Post: #16
06-02-2010 07:04 PM
(This post was last modified: 06-02-2010 09:09 PM by DragonBao_Z.)
Post: #17
06-03-2010 12:27 AM
Sweet dude.

one of the best white EJ's ive seen

Follow on
Instagram here
My BUILD UPDATED 2/25/14
|||
Non-EJ8 VSM
Post: #18
06-14-2010 09:53 PM
(This post was last modified: 07-05-2010 03:47 PM by DragonBao_Z.)
Post: #20
06-14-2010 11:09 PM
^this. dang your car doesn't look bad man. just needs that drop and a respray in some spots

User(s) browsing this thread: 1 Guest(s)