Ended up going with my brother and friend to the autox today at Castle Airport in Atwater, CA. Had a blast but realized very quickly that my suspension set-up needs some stiffer springs and that I need to get my front sway in soon.
http://www.youtube.com/watch?v=fSIp-tsYAuE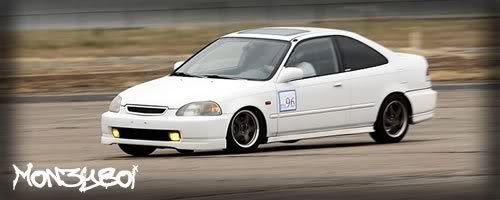 250,000
miles and still going on the original motor...
265,000
290,000
=> motor was going away so swapped in 40k mile d16y8 and now fully CA legal sohc-t